Entertainment
Car Crashes Into Building In Idimu, Lagos State, Leaving Four Severely Injured
In the early hours of Sunday, a car accident involving a white Lexus occurred in the Idimu area of Lagos State, leaving four male adults with severe injuries.
The incident occurred around 5am along Liasu Road.
According to eyewitnesses, the vehicle was traveling at high speed when the driver lost control, veered off the road, and collided with a shop located opposite a Catholic church.
The impact of the crash also caused damage to a building situated behind the shop, affecting some of its occupants who were still asleep at the time.
The injured victims were identified as laborers who worked at the building.
They sustained degrees of injuries, with four of them severely hurt and two temporarily losing consciousness.
Fortunately, they were revived after some time.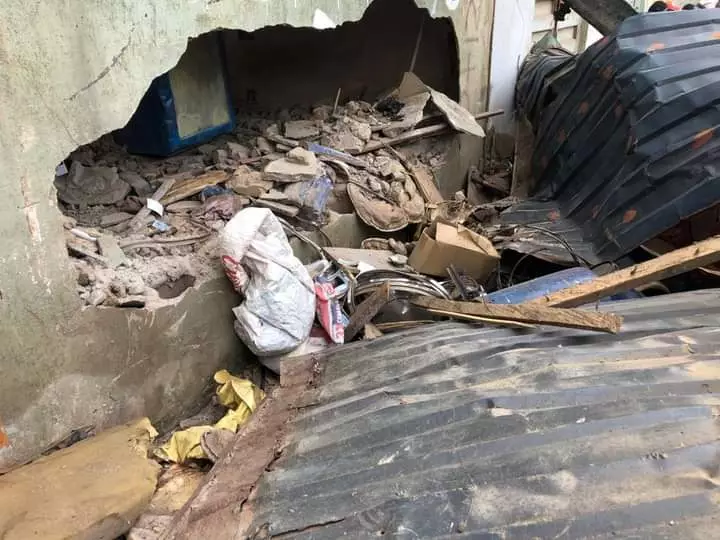 Reports indicate that falling bricks from the building's fence injured them while they were sleeping.
The driver, however, attempted to flee but was apprehended by residents at the scene.
Residents, outraged by the incident, initially wanted to set the car ablaze and take matters into their own hands.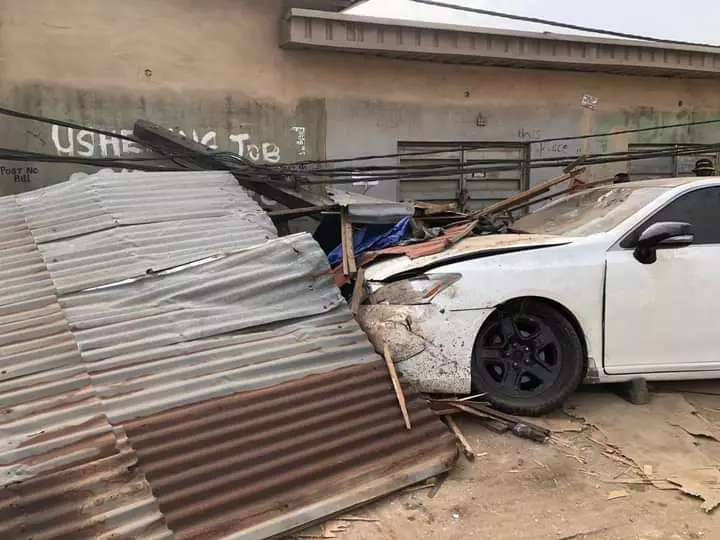 However, they were stopped, and the driver was forced to accompany the injured victims to the hospital, where he was instructed to cover their medical expenses.
While some of the victims with minor injuries were treated and immediately discharged, the four seriously injured individuals remain hospitalized for further treatment.