Entertainment
Lady shares how she got vitiligo after giving birth (video)
A Nigerian lady has shocked netizens with the changes her body experienced after giving birth to her son.
The woman, who was excited all through her nine-month journey, took to social media to share how her body started to depigment immediately after she gave birth.
She revealed that she became pregnant with her first child in 2021 and showed a video from that year in which she looked lovely and had a chocolate-colored complexion free of blemishes.
The moment right after she gave birth to the infant was depicted in a different scene. She explained in the caption that the delivery had gone smoothly and that she had no issues at all.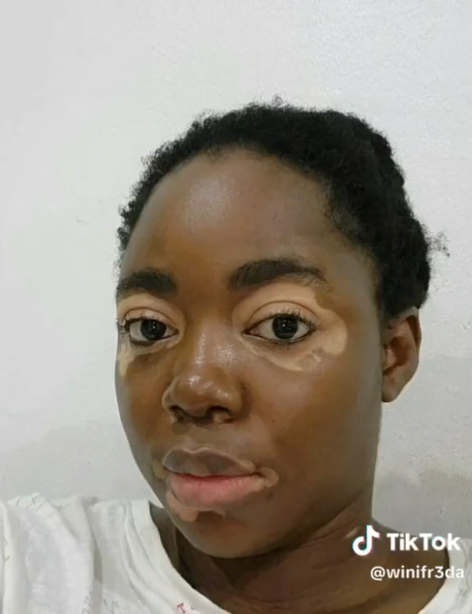 The skin surrounding her eyes and other areas of her body had lost its colour, leaving them all to seem white.
The woman's story stirred reactions from netizens, who noted that they had never heard of such incidents before. See some reactions below.
Pepertua wrote; "Omo… pregnancy induced depigmentation, woah. Never heard of it 😳😳
My first thought was vitiligo, but this looks temporary cause it clearing off already, wish you a fast recovery"
Nneka commented; "Wait wait WAIT! Pregnancy/child birth triggered vitiligo???"
Omolola wrote; "This one I have never heard of. I say, reproduction for women is so wild!"
Kossi commented; "There's no better contraceptive than pregnancy itself. My sister is yet to recover from the hyperpigmentation she got during her pregnancy and then there's depigmentation"
See the video below.
Pregnancy does this too? pic.twitter.com/lfebwd0xxz

— YabaLeftOnline (@yabaleftonline) October 5, 2023