Politics
Academic Records: Keyamo Is The Ant Destroying Tinubu – Bwala Shares Minister's Old Tweets
A legal practitioner and spokesperson of the Atiku Abubakar presidential campaign during the 2023 presidential election, Daniel Bwala has knocked the Minister of Aviation, Festus Keyamo over the academic records of President Bola Tinubu from the Chicago State University (CSU).
Sharing old Tweets of Keyamo condemning result forgery on his X handle, Bwala argued that the Minister has shot himself in the leg.
He insisted that all the points Keyamo made while condemning result forgery are those haunting that of Tinubu's CSU academic records.
Below are the old tweets shared.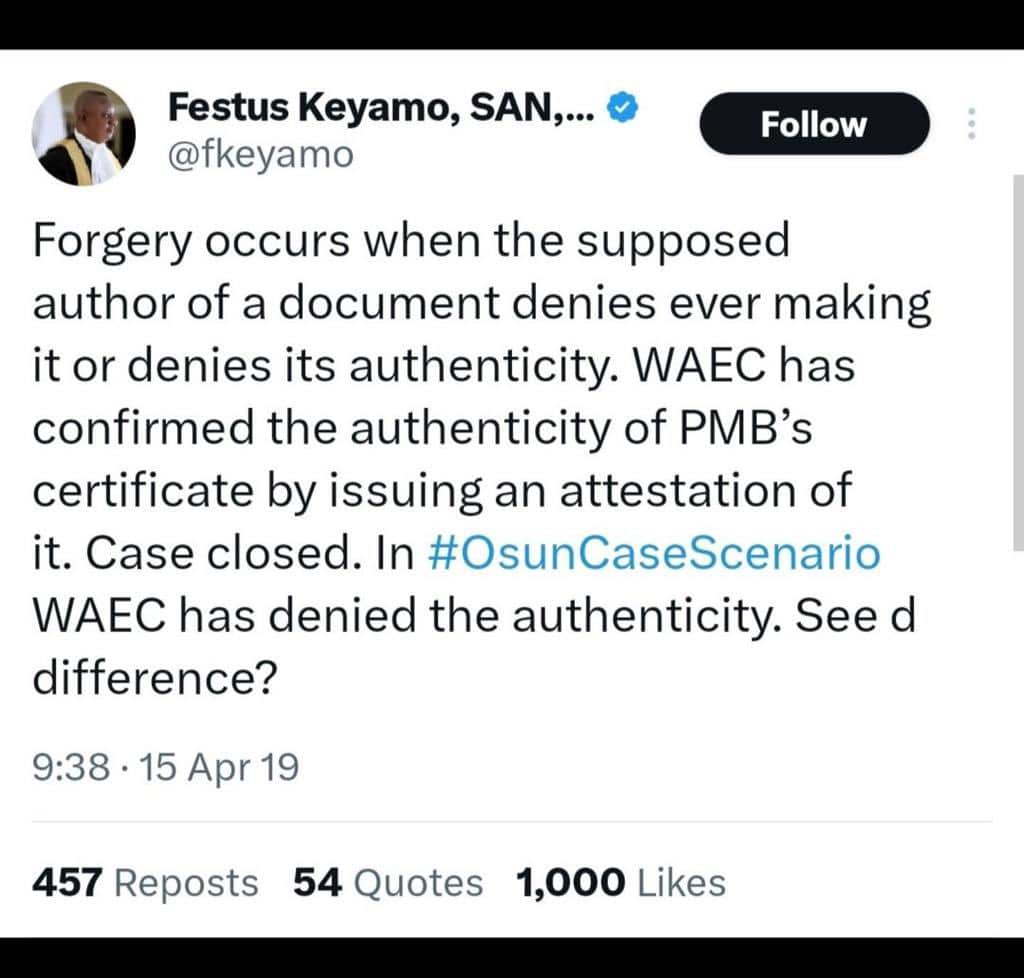 Speaking further, Bwala asserted that Keyamo's relationship with Tinubu can be compared to Harry Maguire's relationship with Man United.
The legal practitioner used a Yoruba proverb, "Kókóró tóń jẹ fọ, ínú ẹfọ lówa" to describe the implication of Keyamo's old Tweets on Tinubu's present predicament.
When translated into the English Language the proverb means, " The ant destroying a vegetable can be located within the vegetable" 
Bwala wrote, "All the factual and legal points that @fkeyamo Festus Keyamo raised and argued about @officialABAT Tinubu's certificate forgery from High Court to Supreme Court are the points hunting Tinubu's legitimacy today.
"All the tweets that Festus Keyamo made in 2019 to defend Buhari's certificate, are the tweets Killing PBAT's defenses today.
"Keyamo to PBAT is what magguire is to Man United
"Didn't I tell you " Kókóró tóń jẹ fọ, ínú ẹfọ lówa"?"