Entertainment
Influencer, Pamilerin celebrates wife, Motun's birthday as she turns a new age
Twitter influencer, Pamilerin Adegoke, has taken to social media to celebrate his wife, Motunrayo as she clocks a new age.
Pemilerin shared beautiful pictures and videos with a nice and thoughtful Instagram post to celebrate his wife's 25th birthday today, April 16.
He described his wife as the most admirable person he knows and appreciated her for loving him in spite of his flaws.
He wrote;
"Today we get to celebrate a quarter century of life for the most wonderful person I know 🙌🏽 I'll do everything I can to celebrate you in a million little ways.
I am thankful to be your husband. I'm thankful that you chose me, and that you continue to choose me daily, despite my imperfections and annoying habits. Thank you for loving me no matter how many times I may act crazy 😂 or get cranky with you.
I love you so much ❤️ Happy 25th to us"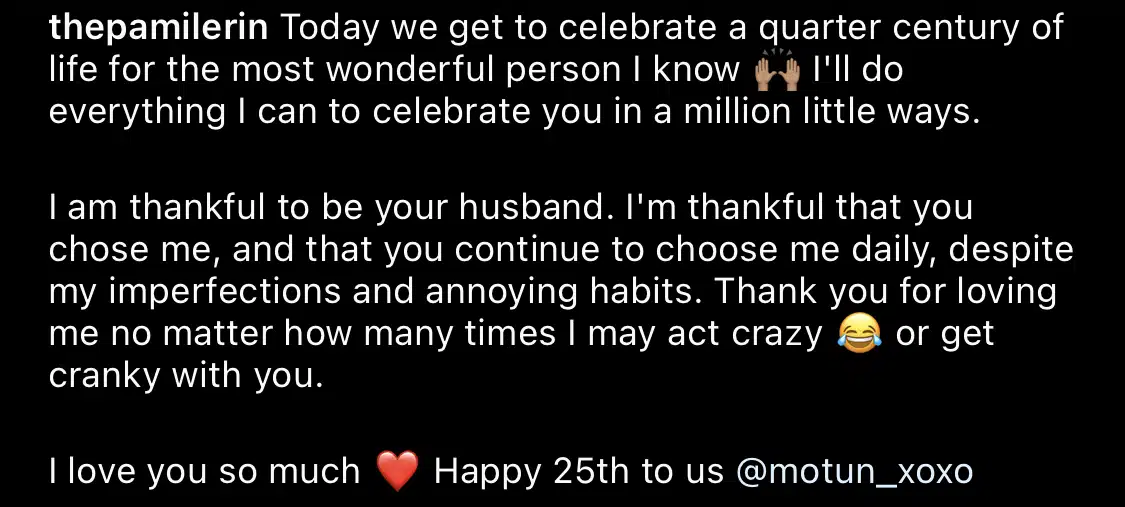 See the video below,