Sian Williams Salary: Williams' annual income is thought to be between £250,000 and £500,000. Sian's net worth is estimated to be $12 million. Sian Williams is a psychological therapist and a Welsh media personality. She is the primary Anchor for ITN/C5 5 News. She also co-hosts Save Money: Good Health on ITV with Ranj Singh. She was born on 28 November 1964 in Paddington, London. As of 2021, she is 58 years old.
Sian Williams Parents
Williams is the daughter of John and Katherine Ress. Her mother was a nurse for 40 years until she died in 2009 of liver cancer. Her father was a journalist, working first in print and later in radio. She revealed in an interview that when her mother died her father enrolled in a cookery school as he couldn't cook and didn't want to purchase them ready-meals. "When my mum died, Dad couldn't cook. Instead of buying ready meals, he enrolled in a cookery course. He enjoyed it so much that he advanced to a Cordon Bleu course. Now he's doing a degree in modern history.
That's how he handles life – with a ferocious resolve and a confidence that there's always something you can learn. I'd like to think that I've inherited that philosophy and, at 48, I started a master's degree in psychology, which I'm just finishing. He is a stickler for grammar and facts. He'd test my brothers and me on history and geography over Sunday lunch. He'd also test us on grammar. For years, I could hear my father stating things such as: "It's not over 100, it's more than 100. You must know the difference." He stands at a height of 1.59m.
Sian Williams Husband
Sian is married to Paul Woolwich, a TV producer since 2006. She was previously married to Neale Hunt, a former director of advertising business McCann. The couple got married in February 1991 but they divorced in 2001. Sian and her husband Paul Woolwich have two children together; a daughter known as Evie and a son known as Seth. She also has two sons from her first marriage to Neale Hunt, Joss, and Alex.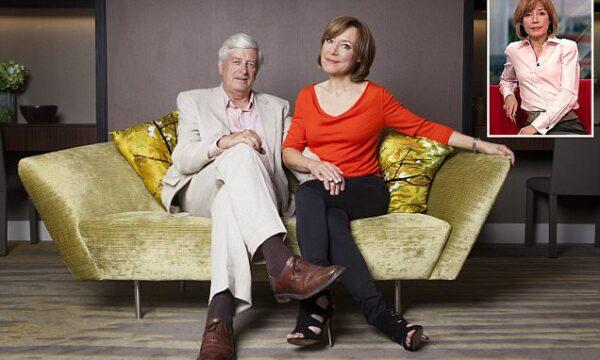 Sian Williams Education
Sian mentioned that she has twin brothers in an interview. " I was a tomboy and climbed trees and played Knock Down Ginger with my twin brothers, David and Peter, who are three years younger. We squabbled and argued a lot but are now quite close. They've inherited my mum's compassion – one works for the NHS, the other fights for victims of mesothelioma." Sian graduated with a B.A. in English and History from Oxford Polytechnic (now Oxford Brookes University), She proceeded to study critical journalistic writing at the University of Rhode Island and graduated with a first-class MSc in Psychology from the University of Westminster. Williams is in the final year of a Counselling Psychology doctorate at the City, University of London.
Sian Williams Cancer
In May 2016, Sian revealed that she had undergone a double mastectomy after being diagnosed with breast cancer in 2014, a week after her 50th birthday. In a forthright interview with Woman & Home magazine to market her new book, Rise: Surviving And Thriving After Trauma, she said: 'The week after my 50th birthday I was diagnosed with breast cancer. I believed I was healthy. I did all the proper things – I was a green tea drinker, a salmon eater, a runner. So being told I had cancer seemed so impossible that when I went for the findings of a biopsy, following a mammogram, I didn't even ask Paul to attend since I just figured it was routine.'
Sian Williams BBC News
Williams joined the BBC in 1985 and began working as a reporter and producer for BBC Local Radio stations in Liverpool, Sheffield, Leeds, and Manchester. From 1990 to 1997, she was an editor for BBC Radio 4's The World at One and PM programs. Williams was also a program editor for a number of news and election specials across Radio 4 and BBC Radio 5 Live. Prior to the channel's launch in 1997, Williams joined BBC News 24 as an output editor. During screen tests for potential presenters, one applicant became unwell and Williams was invited to step into the job.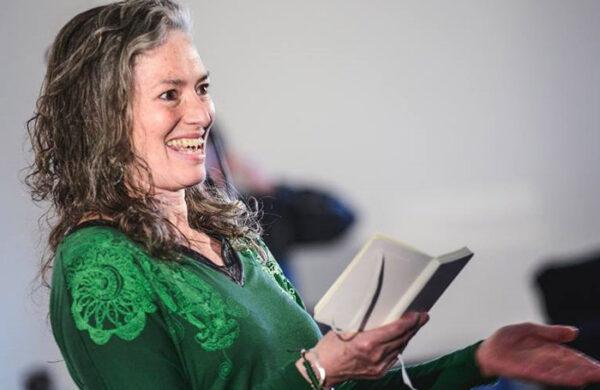 Producers were thrilled with her performance and they offered her the prime presenting position of 4:00 pm to 7:00 pm alongside Gavin Esler. She continued with the channel for over two years before joining BBC One's Six O'Clock News in 1999 as Special Correspondent. She became a relief presenter of the bulletin and in 2001 she became its primary Friday presenter during Fiona Bruce's maternity leave. Williams also became a main presenter of the BBC One weekend news broadcasts.
Williams joined BBC Breakfast on 12 January 2001 as a relief presenter, initially presenting on Friday–Sunday alongside Darren Jordon, to cover for the main presenter, Sarah Montague, and then subsequently with Jeremy Bowen, to cover for Sophie Raworth. She also often deputized on both the Six O'clock News and the One O'clock News during this period. In 2004, Williams substituted for Raworth on the Six O'clock News on her maternity leave, co-presenting with George Alagiah, and the following year, reported from Sri Lanka and Thailand on the 2004 Indian Ocean earthquake and from Pakistan on the Kashmir earthquake.
In May 2005 she was announced as the main female presenter of BBC Breakfast, presenting initially with Dermot Murnaghan and later Bill Turnbull in 2008. Williams left BBC Breakfast on 15 March 2012 as the program's production crew was relocated to Salford. In 2012 she returned to BBC Radio 4 to co-present Saturday Live.
Sian Williams 5 News
Sian became the new main presenter of 5 News in 2015. She presented her first 5 News bulletin on 4 January 2016. She co-presents Save Money: Good Health alongside Ranj Singh on ITV and 'Secrets of your Supermarket Food on C5 Outside news, she's a professional trauma assessor, with an MSc in Psychology and has published a book about healing after hardship, called 'Rise: Surviving and Thriving After Trauma.' She also ran the 2001 New York City Marathon and spent several days recovering in hospital with hyponatremia. After several years of not participating in running, she completed the Virgin London Marathon in 2013 and 2018.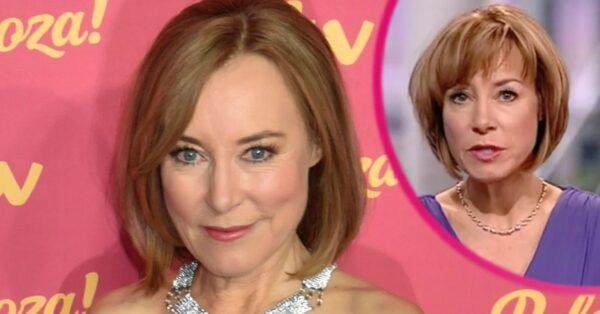 Williams was president of TRIC (Television and Radio Industries Club) during 2008–to 09 and received the title of Best Presenter in 2012 and 2013. She became an Honorary Fellow of the University of Cardiff in July 2012. and was conferred the degree of Doctor of Arts of Oxford Brookes University in 2017 in recognition of her extraordinary contribution to the pursuit of academic achievement.
Williams has presented programs outside of news and current affairs including The One Show, Big Welsh Challenge, Now You're Talking, and City Hospital. In 2010, Williams was a reporter for Seedog. In 2013, she hosted Your Money, Their Tricks alongside Nicky Campbell and Rebecca Wilcox.
Williams also presented a three-part interview series for BBC One Wales titled The Sian Williams Interview featuring Tanni Grey-Thompson, Suzanne Packer, and Sian Phillips. In June 2014, Williams became the new presenter of Sunday Morning Live, BBC One's religious and ethical debating series. She presented the program for two series before stepping down and being replaced by Naga Munchetty in June 2016.
Related