Entertainment
Actress Patience Ozokwo replies man who asked her to use her 'magical powers' to make Peter Obi win
Veteran Nollywood actress, Patience Ozokwo, has responded to a man who asked her to use her magical powers to help Labour Party presidential candidate, Peter Obi, win the forthcoming election.
The Nollywood star had taken to her Instagram page with over 1 million followers to drum up support for Peter Obi and enjoin Nigerians to get their Permanent Voter's Card.
According to her, Nigerians can achieve the desired change if they exercise their right to vote and vote for the right candidate.
"Daalu. Na Gode. E Dupe. Thank You. #GetYourPVC #VoteForPeterObi. #VoteForDattiBabaAhmed. #LabourParty. #MamaGLovers❤️❤️", she captioned the video.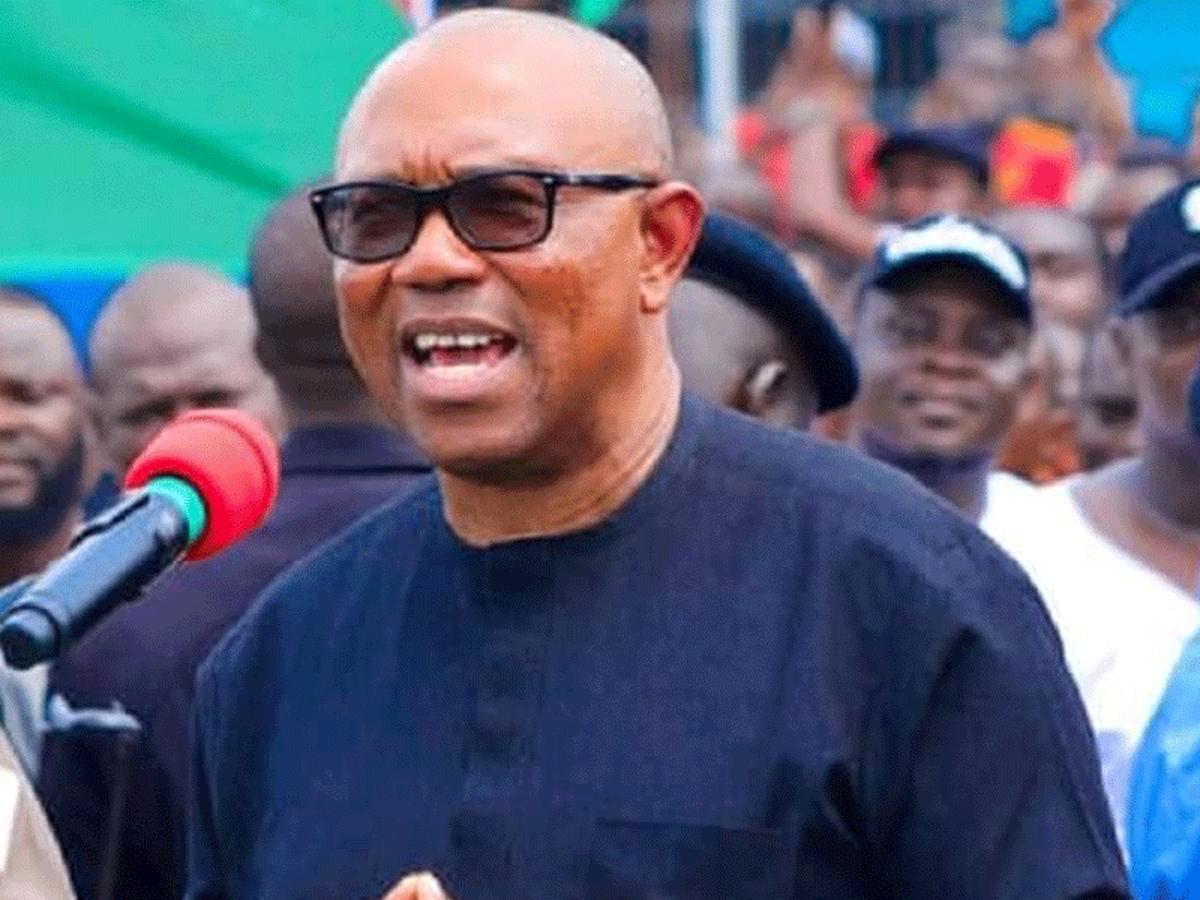 See below,
However, reacting to the video, an Instagram user, @henryally7, who's apparently familiar with Ozokwo's mystic and villain roles in movies, jokingly asked her to use her magical powers to help Peter Obi win the election.
"Mama pls use your magical powers ooo 😂😂😂😂", he wrote.
The veteran actress, who was amused by the comment, responded with laughter emojis.
See their exchange below,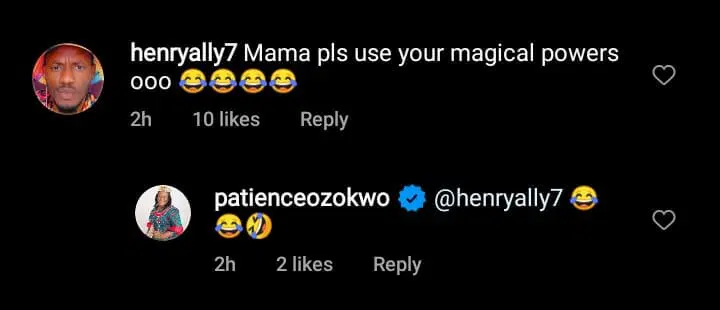 In other news, reality TV star, Jackye Madu has accused singer Paul Okoye of trying to incite people against the federal government and the electoral body, Independent National Electoral Commission (INEC).
This comes after Paul took to Twitter on Thursday to call out INEC for setting the PVC collection timeframe when students are still in school.
He had asserted that majority of Nigerian students registered for their voter's card during ASUU strike, so they won't be able to collect their PVCs as they are currently in school.
"Out of the 74 million youths eligible voters, 26 million of them are students and they are all back in school, most of them registered during the ASUU strike. It's 10days remaining for collection, @inecnigeria why are students still in school by now?," he wrote.
His tweet didn't sit well with Jackye and she didn't hesitate to share her sentiment in a post shared on her Instastory.
According to her, there's no country where students are asked to take a break from school because of an election.
"Where in the world are students asked to stop school because of election? Some of these celebs really be trying to incite people. So not cool", she wrote in a now-deleted post.