Movie Reviews
Black Adam Reportedly Shot A New Post-Credits With DCEU Ties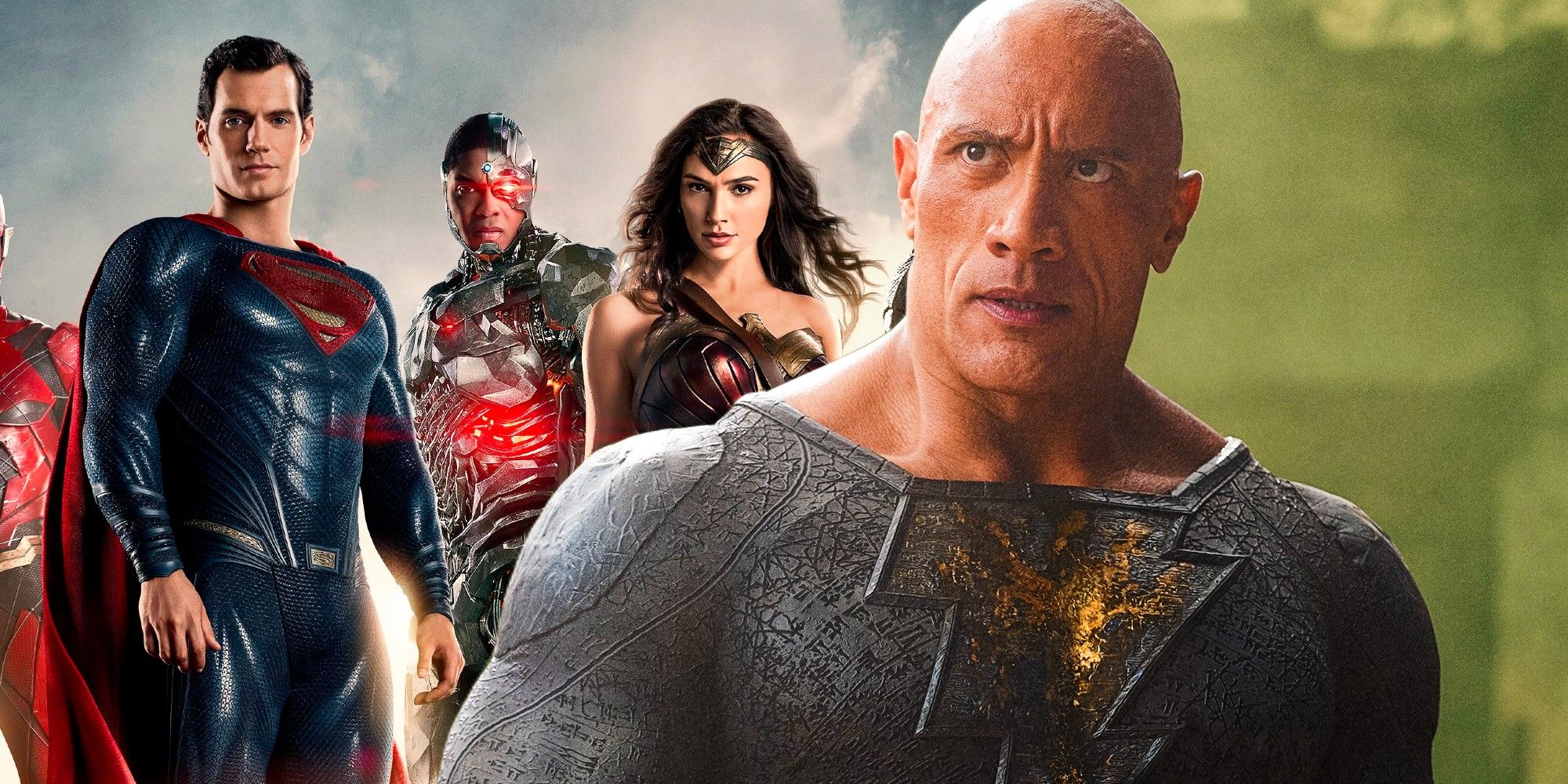 Black Adam reportedly has a new post-credits scene in recent test screenings that includes more ties to the DC Extended Universe. Dwayne Johnson has been on a decade-long quest to play Black Adam in a live-action DC movie. The wait is nearly over as Black Adam is finally debuting in theaters later this year. Johnson's film is part of a revamped vision for the DCEU's future, which now includes a new 10-year DC plan according to Warner Bros. Discovery CEO David Zaslav. It is expected that Black Adam will be a key player in whatever comes next for DC's shared universe.
Johnson has long hyped up Black Adam's DCEU debut, as the box office star claims he will change the hierarchy of the superhero franchise. This will be done as Black Adam ushers in several new characters and ideas to the DCEU. In addition to introducing The Rock's anti-hero, the film will feature the debut of the Justice Society of America: Doctor Fate (Pierce Brosnan), Atom Smasher (Noah Centineo), Hawkman (Aldis Hodge), and Cyclone (Quintessa Swindell). Amid speculation that Shazam (Zachary Levi) or Superman (Henry Cavill) will appear, it has been confirmed that Black Adam includes a cameo from Amanda Waller (Viola Davis).
Related: The DCEU Disaster: Biggest Questions Facing WB Now
Prior to Black Adam's theatrical release in October, Warner Bros. Discovery and DC Films are continuing to host test screenings for Jaume Collet-Serra's film. According to THR, the latest screenings included a brand new Black Adam post-credits scene. The new tag reportedly introduces "a new element to Johnson's place in the DC Universe." It is unknown when Black Adam's new post-credits scene was shot, but reshoots took place earlier this summer and could have been where WBD and DC found a way to film it.
Without any details on what the new Black Adam post-credits scene contains, audiences will be left to wonder about the possibilities. It makes sense that the report is not revealing the contents of the scene, though. This would likely constitute reporting on a major Black Adam surprise that most would consider a spoiler, like Henry Cavill's Superman return. The new scene also marks the latest significant post-production change for a DCEU project, as Aquaman and the Lost City recently added Ben Affleck's Batman through reshoots.
Knowing that Black Adam's post-credits scene changed to add more DCEU connections will only reignite hopes of a Cavill cameo as Superman. However, the latest reports were that Cavill turned down the chance to play the Man of Steel again when WB and DC last reached out to him. If the Black Adam post-credits scene is not a Superman cameo, it would not be too surprising if Gal Gadot's Wonder Woman appears. She and Johnson have worked together on several projects, and Wonder Woman meeting up with Black Adam would certainly introduce a new element to the character's DC future. Thankfully, audiences will know exactly what the Black Adam post-credits scene is before too long.
Source: THR