.
The Mufassir (author of an exegesis) of Oyo land, Alhaji Hadi Ishola AbdulKareem Adebayo is dead, POLITICS NIGERIA reports.
Alhaji Adebayo died on Thursday and has since been buried according to Islamic rites.
One of his children, Habibullahi Haddi announced his exit via a Facebook post. The cause of his death was not specified.
"Alhamdulilahi
Inna lilahi wa inna ileihi roojiun
Allahumo igfri li abii wa rhamhu wa askanahu ljanah wa wasia kobroh kafri dhunubahu.
"May Almighty Allah have his mercy on him. My beloved father Alhaji Muhammadul haadi Adebayo Ishola Abdul kareem,(The chief mufassir of Oyo)," Habibullahi wrote.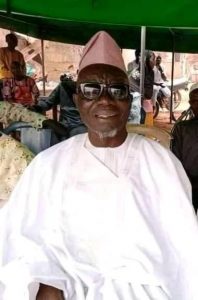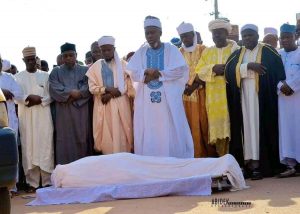 The deceased, an elderly man, was a religious scholar and preacher.
See some reactions on Facebook to Alhaji Adebayo's death below:
Taiwo Olalekan: "May Almighty Allah forgive him and grant him Al-janat Fridaus. And be with family he left behind. Amin."
Shukroh Bashir: "So painful
May Allaah count him among his slave in jannah."
Yunus Quadri: "May Allah be pleased with him and grant him jannatul Firdaws."
.